Happy New Year!
I just realized that we are already halfway through the first month of the year. I vowed that I would post more on my blog this year and I am going to keep that promise!
So, what's been going on at Shannon Barczak Books?
Well, quite a bit actually.
I am so excited to share with you that I am writing my second short novel for my sons' comic book company, SeppinRek, and boy, have they entrusted me to not only introduce a new character, but an awesome story. I really think that readers of my work will enjoy the book because it focuses on magic.
Yes, I get to introduce magic into their comic universe and I am running with it. The character itself is definitely a bit dark (Wait until you read what I did to be a would-be rapist…my boys cringed) and I have embraced this vigilante with open arms. I love writing him, but what I am really enjoying is twisting the tale towards magic…and of course, a great love…who just happens to be a powerful, beautiful Elf.
Yup, right in my wheelhouse.
I am going to dive into her story right after and I am thrilled to be doing a project that is a bit different. It's also been fun which I desperately needed after writing Wings of The Warrior. That book put me through the emotional wringer and I needed a break.
The next series I am going to be writing, featuring everyone's favorite alcohol swilling vampire Rafe, will be Seeds of the Damned. The book is in development and I have chapter outlines started for the story. I have decided to make Hattie's quest for her freedom quite a trial, but it should be fun and I can't wait to share more details with you in the future.
I also have new book covers I want to help design for my earlier books and I also want to reformat them, so…yeah, it's going to be a busy year. I want to thank those that have reached out to me on Facebook, Twitter and email. You're kind support means the world to me.
A quote from one of the most influential authors of my childhood to help us all this new year…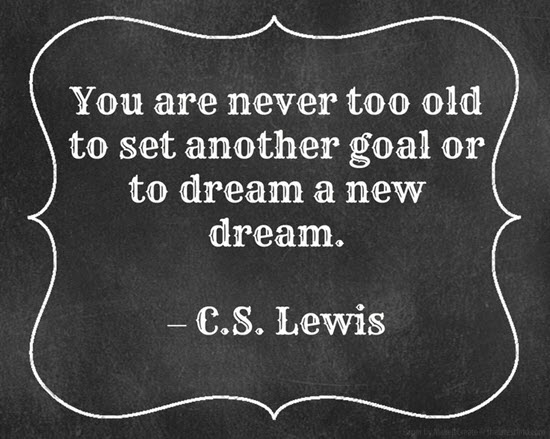 ~Shannon